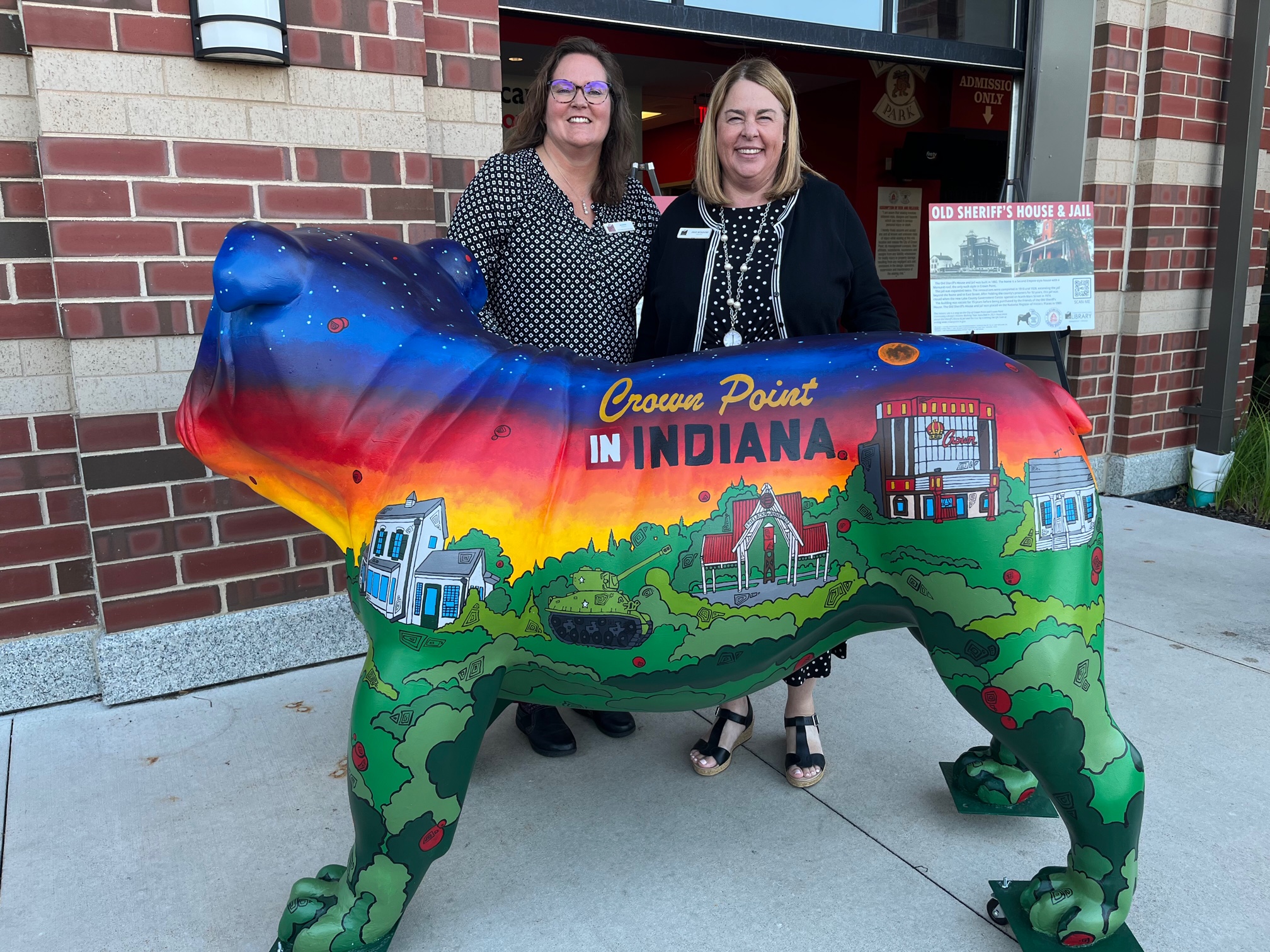 The library is proud to partner with the City of Crown Point Point on the Walk the Dog public art project!
This community project will include a new self-guided historic walking tour with signage and a coloring book. The signage for the project will be installed soon. It will contain a historic picture and a present day picture of each location and also a QR code that will lead back to more in-depth content on the City's website. 
Chicago-based artist and Crown Point native, lewis lain repainted a 4-foot-tall fiberglass bulldog illustrating ten historic sites you can visit along the tour. Research was provided by Jeanene Letcher, our Indiana Room Specialist, from the research she did for the library's historic walking and trolley tours. The coloring book is available in the Children's Library and the Indiana Room, both located on the second floor at the Crown Point location. A display highlighting the project will be located in the Indiana Room beginning in October.
Library Director, Julie Wendorf and Jeanene Letcher attended the unveiling at Bulldog Park on September 18. Stop by Bulldog Park to view the painted bulldog and read more about the project here: https://www.nwitimes.com/news/local/lake/crown-point/crownpoint-art-bulldog-history-bulldogpark/article_dd9136f4-56f1-11ee-b9ac-7b14b68ba926.html
You can also listen to Julie and Jeanene talk about the project on the City's podcast Lay of the Land. Season 2, Episode 5 of Lay of the Land available on:
YouTube: https://www.youtube.com/user/cityofcrownpoint
Apple Podcasts: https://apple.co/3BwfS52
Spotify: https://spoti.fi/3BvLaJt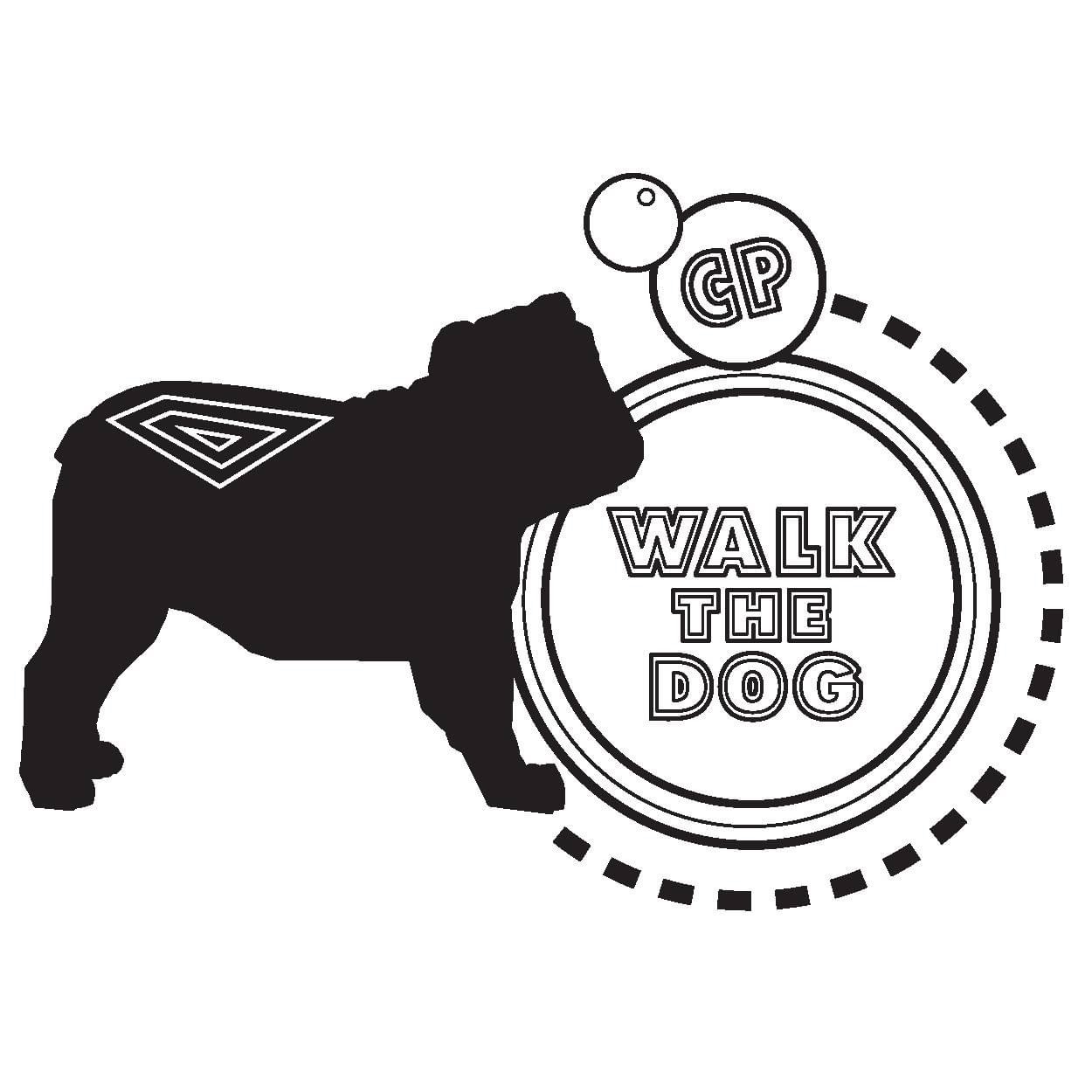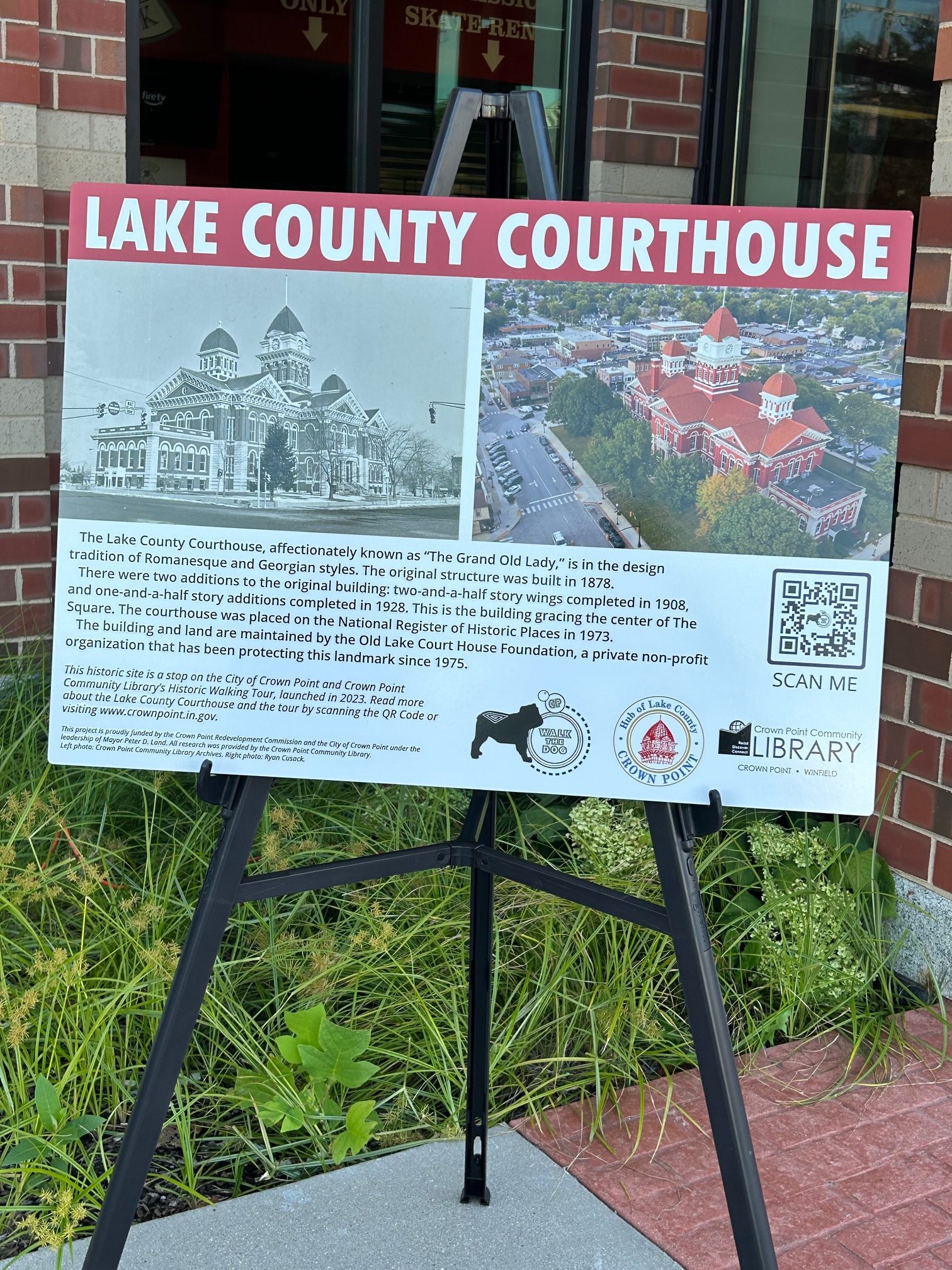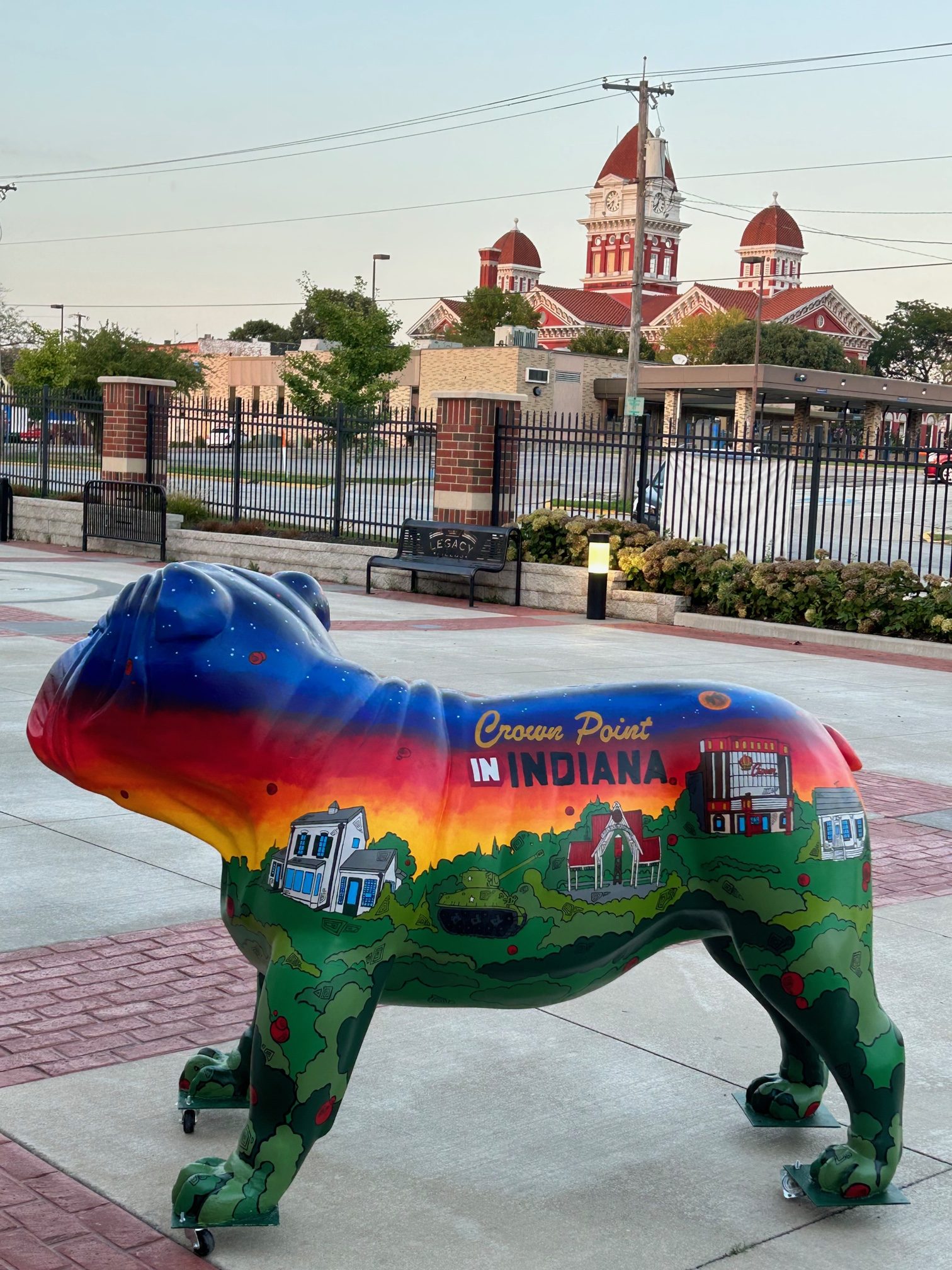 No comments