Show Your Library Card And Save

Show Your Card & Save is a community promotion that partners CPCL with local businesses to provide our library cardholders unique offers and discounts on goods and services when they show their library card at the time of purchase! The promotion is generally held throughout September to celebrate National Library Card Sign-Up Month, however, this year we are letting YOU, the business owner, choose to extend the promotional offer throughout the holiday season if you wish to do so.
What does it cost?
There is no fee for businesses to participate.

It's free for Crown Point Community Library cardholders.
What are the benefits?
Promotional benefits for participating businesses include:
Businesses choose what unique deals to offer.

A listing on the library website with your business contact information.

Promotion through the library's social media accounts, and in the monthly newsletter.

Promotional materials to display at your storefront and online – provided by the Library!
Promotional benefits for our community:
Educates the importance of library services and how they enhance the quality of life in our community

Promotes supporting the local businesses that support your local library!
How long does it last?
The promotion generally runs in September during  Library Card Sign-Up Month, however, businesses may choose to extend their special offer throughout this upcoming holiday season.
To be included in the holiday season campaign running through December 31, 2023, please submit your application no later than September 15, 2023.
Questions?
Call or email Erika (219) 306-4597, ewagner@crownpointlibrary.org, or Laura (219) 306-4599, lclemons@crownpointlibrary.org.
---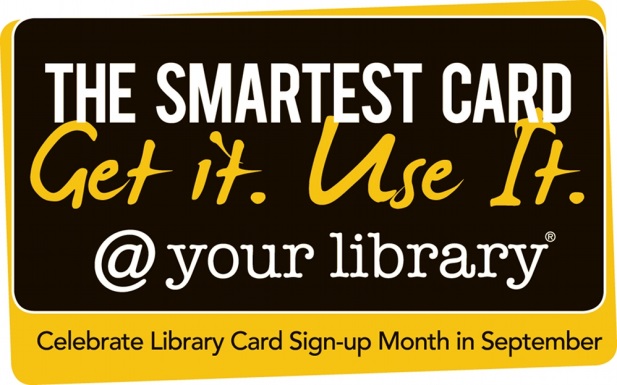 Since 1987, Library Card Sign-up Month has been held each September to mark the beginning of the school year. It is a time when the American Library Association and libraries nationwide join together to remind parents, caregivers, and students that signing up for a library card is an important step toward academic success and lifelong learning.
Libraries offer free educational resources and activities that bring families and communities together.
A library card opens a world of infinite possibilities through resources and services that give students the tools to succeed in school and beyond. For adults, not only can it be used to access free entertainment options, but it is also a key to unlocking training resources to get a better job, acquire fun new skills, or learn a new language.
Click here to get a Crown Point Community Library Card!