The Library Buildings are open to the public!
Updated July 21, 2020
Welcome back to your library!
Starting Tuesday, July 21, 2020, in accordance with Governor Holcomb's #MaskUpHoosiers initiative and the Lake County Health Department Public Health Order 20-01, the Crown Point Community Library will be requiring the use of masks for all library visitors over the age of 2.  Combined with frequent handwashing and social distancing, wearing a face mask is one of the most effective ways to slow the spread of the COVID-19 virus. Thank you for joining the Crown Point Community Library in keeping our community healthy and allowing the library to continue to serve the needs of our community.  For more information regarding this change read our FAQ: Mask Requirement CPCL
To prepare for your visit to the Library:
Please remember to bring your mask starting July 21. Masks will not be provided by the library.
Everyone 2 years of age and older must wear a mask to enter the library locations.
If you are unable to wear a mask the library has created accommodations for service including:

Curbside pick of library materials
Phone reference or virtual reference
Assisting with materials selection and placing holds on requested materials
Lobby computer station for computer use, scanning, printing, and copying
24/7 public wifi available outside library locations
---
On Monday, June 15, we reopened our buildings to the public with limited capacity. While we're eager to open our doors to the public, we believe it is important to do our part to prevent a resurgence of COVID-19, and are moving forward with an emphasis on safety and innovation to provide a safe environment for our visitors and staff. We have altered the methods of some of our services for initial reopening:
Limited service hours

Library access will be limited to a  "Grab 'n Go" service, allowing visitors to select materials for immediate checkout

Computers are limited to one-hour sessions; the curbside computing mobile units are available in the lobby for quick service

All in-library programming and meeting room reservations remain suspended at this time

Curbside services will continue through the summer

Our book drops are open so you can return materials

Library materials returned will quarantine for 72 hours before checking in and re-shelving, items will remain on patrons record during quarantine, however, no fines will accumulate

All materials, checked out prior to our March 16 closure are due June 15, fees and fines will be waived through July 1; however, normal charges will begin after that date

We are not accepting donations at this time
Click on the unicorn to read our summer newsletter for more information about Library services and virtual programming!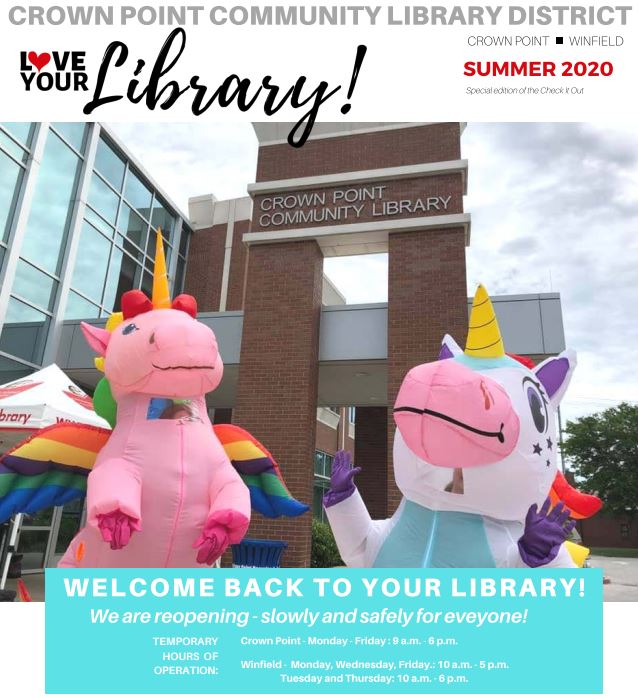 ---
Updated June 8, 2020
WE ARE REOPENING SOON!
Read a letter from the director here.

---
Updated June 1, 2020

---
Updated May 26, 2020
NEW SERVICE: NO-CONTACT CURBSIDE COMPUTING!

The Library is excited to introduce a new curbside service: "Curbside Computing" mobile carts that are equipped with internet access, computer, printer equipped with scanning and copying capabilities. There are two mobile carts at Crown Point and one at Winfield. The carts will be available Monday – Friday, from 9 a.m. – 5 p.m., weather permitting.
The carts on a first-come, first-served basis and there is no cost to use any of the features. Please be courteous of your time while others are waiting. Please practice social distancing. Library staff will frequently sanitize the cart surfaces. Handwashing is the best defense against COVID-19 so a portable hand washing sink will be available when the carts are in use.
Our Curbside Computing mobile carts are made possible by Lake County COVID-19 Response Fund grant supported by the collaborative work of the Legacy Foundation, Crown Point Community Foundation, Foundations of East Chicago, and The John S. & James L. Knight Foundation Donor Advised Fund at Legacy Foundation.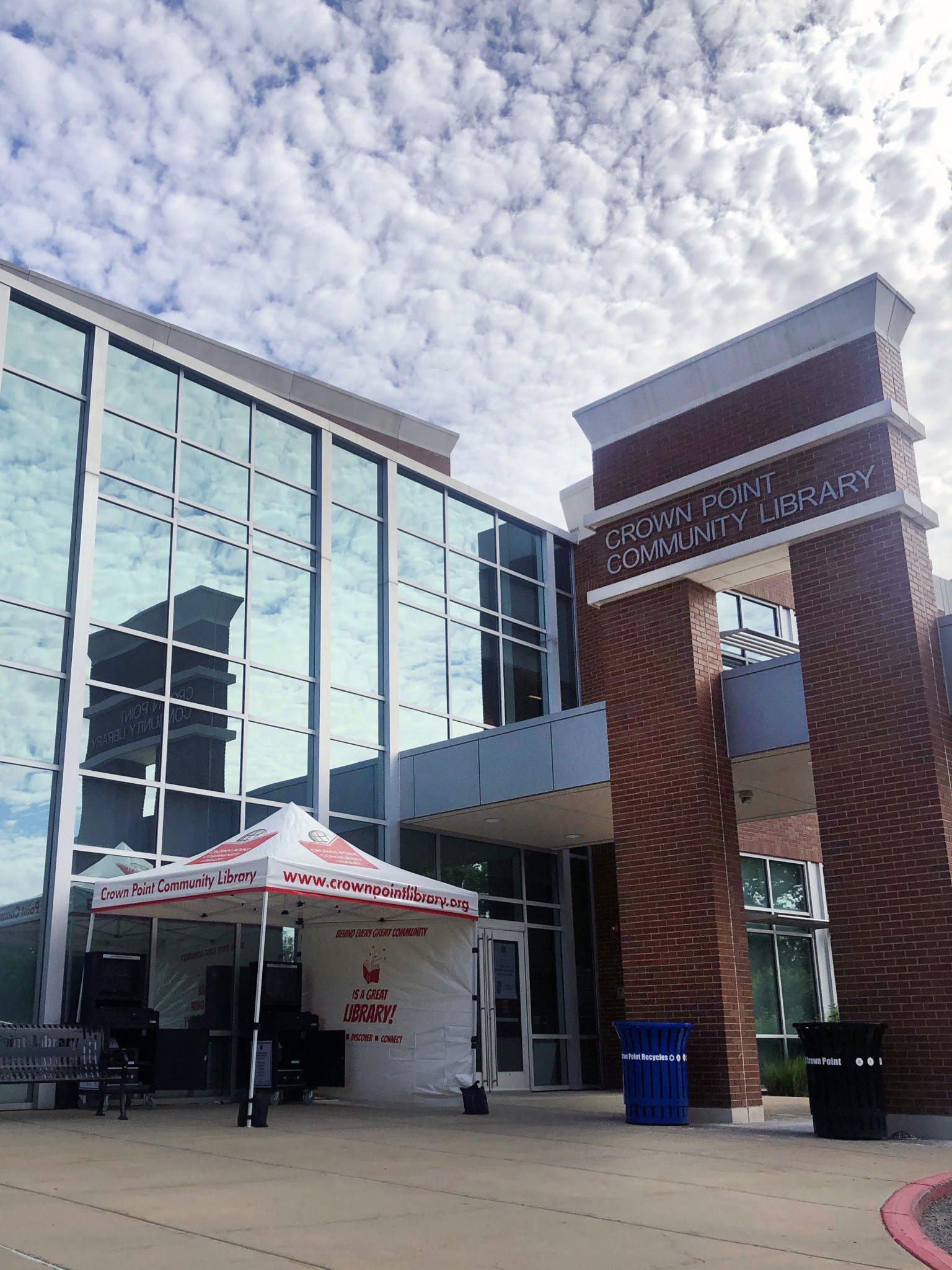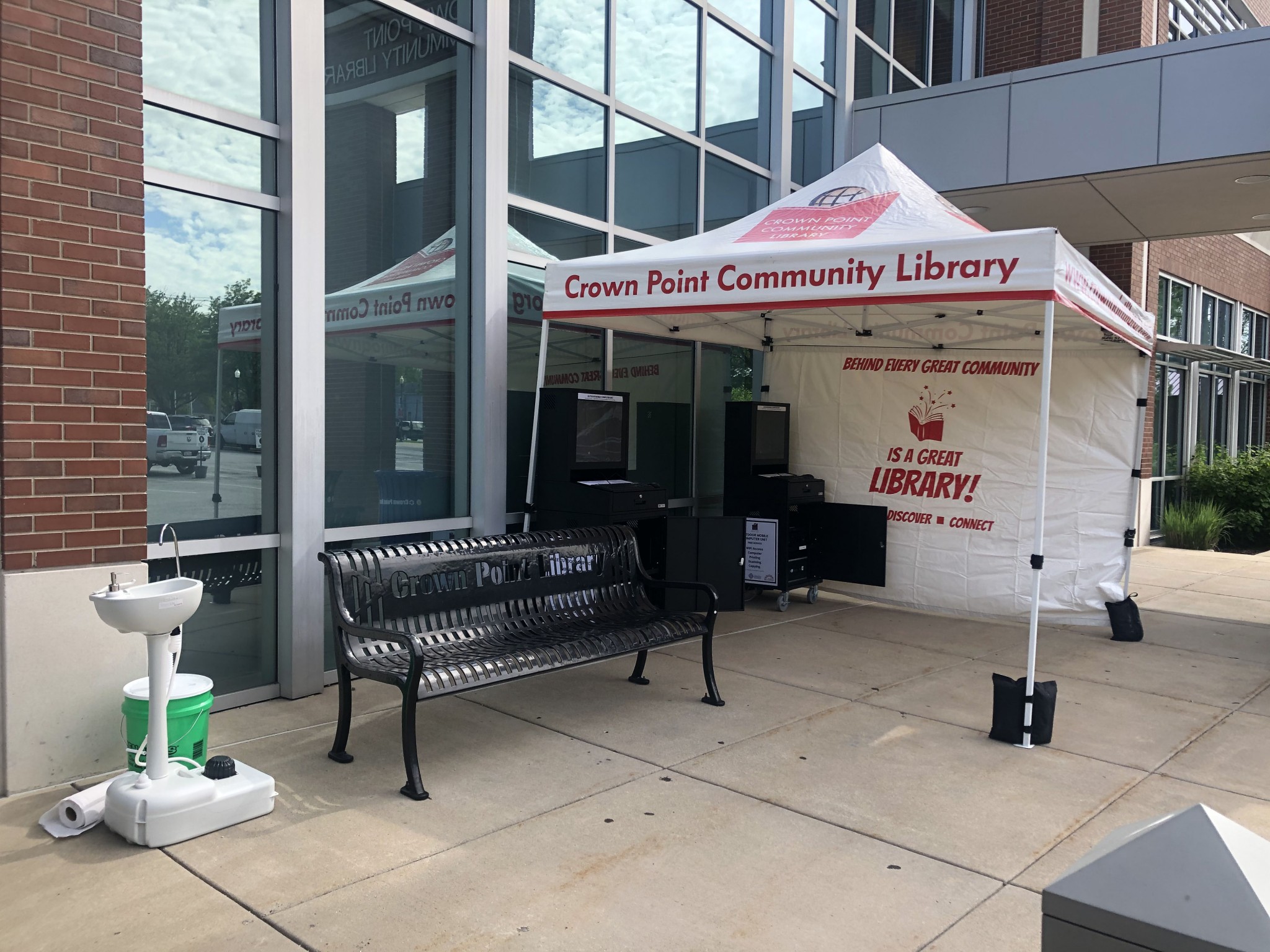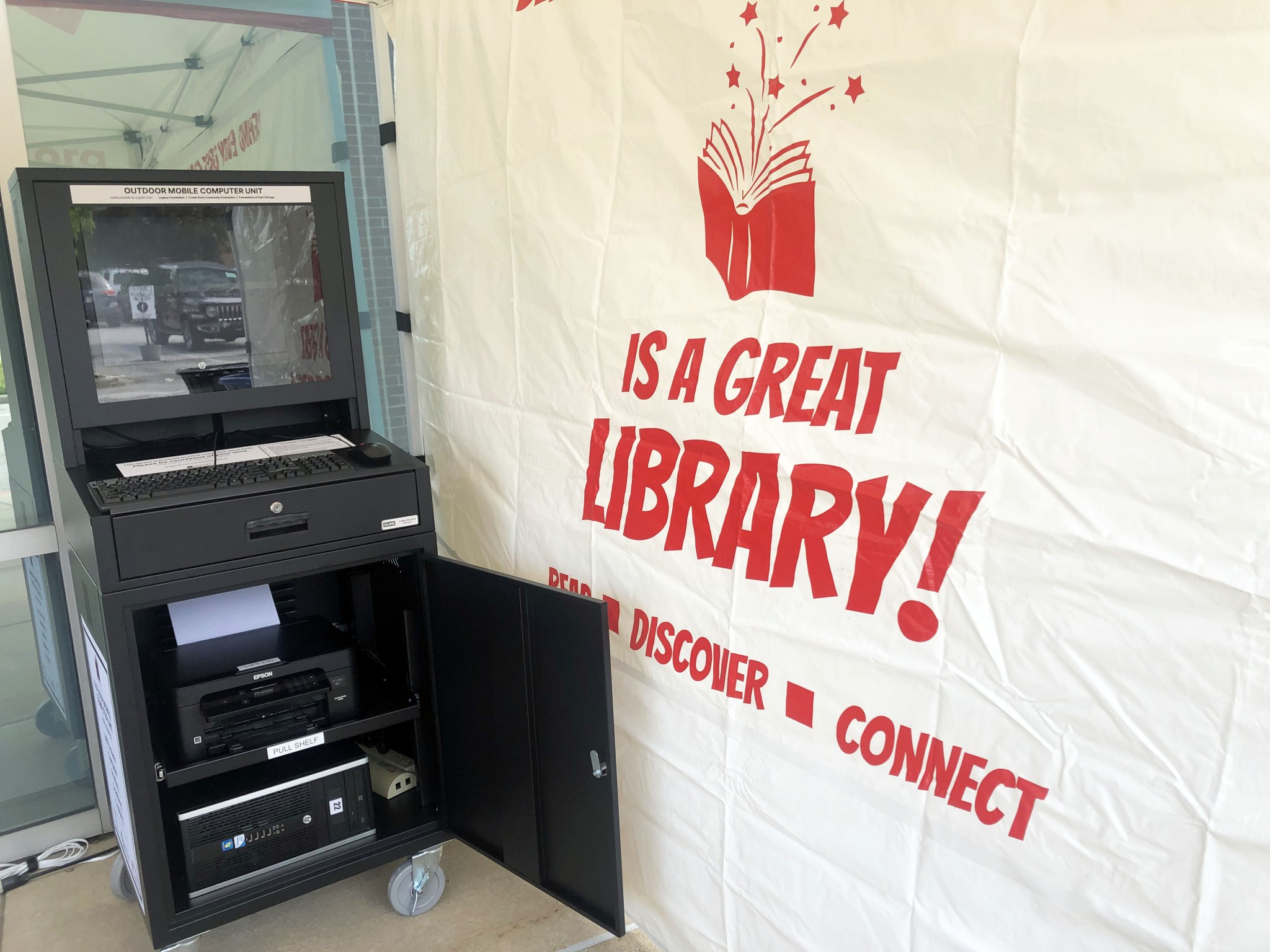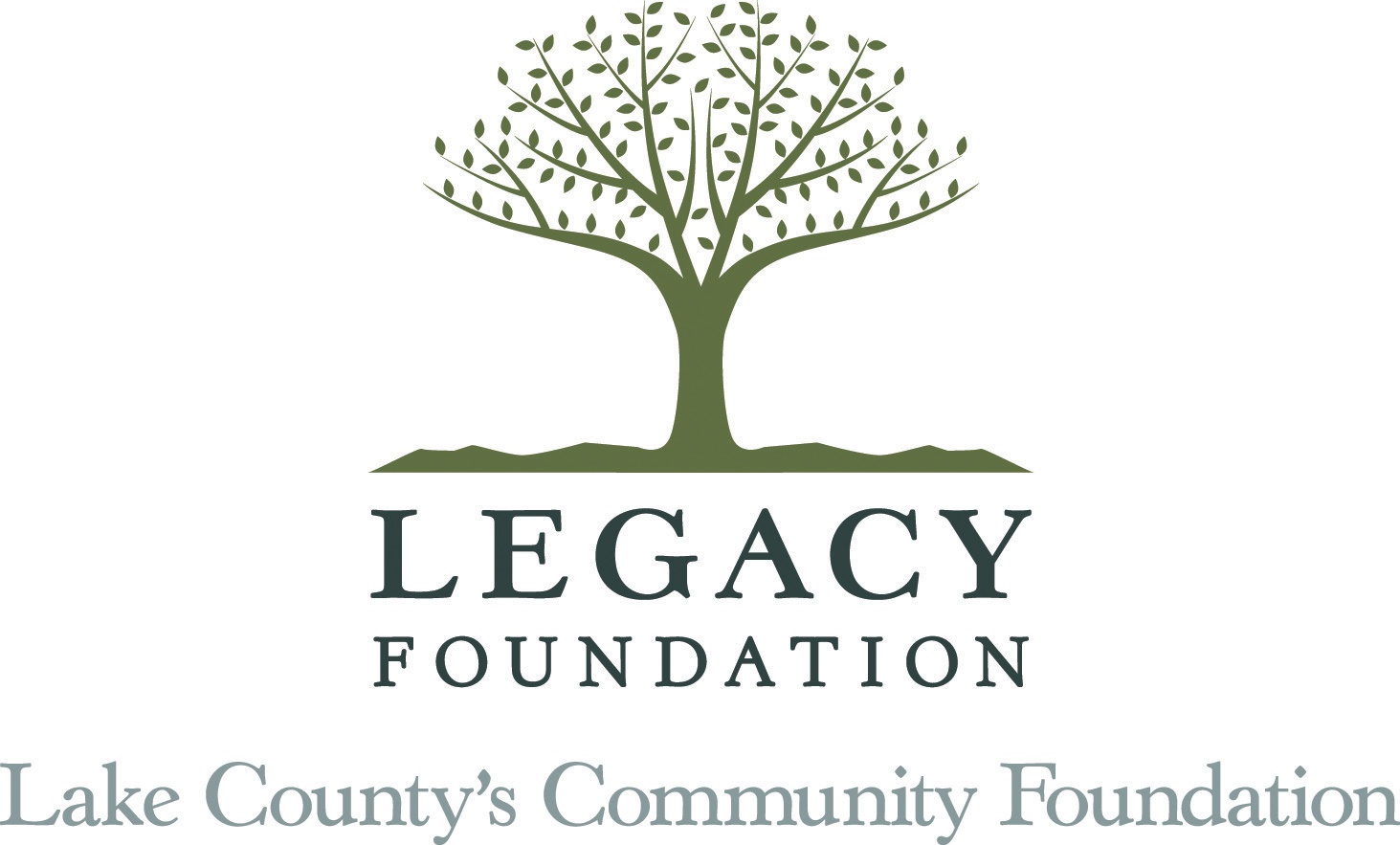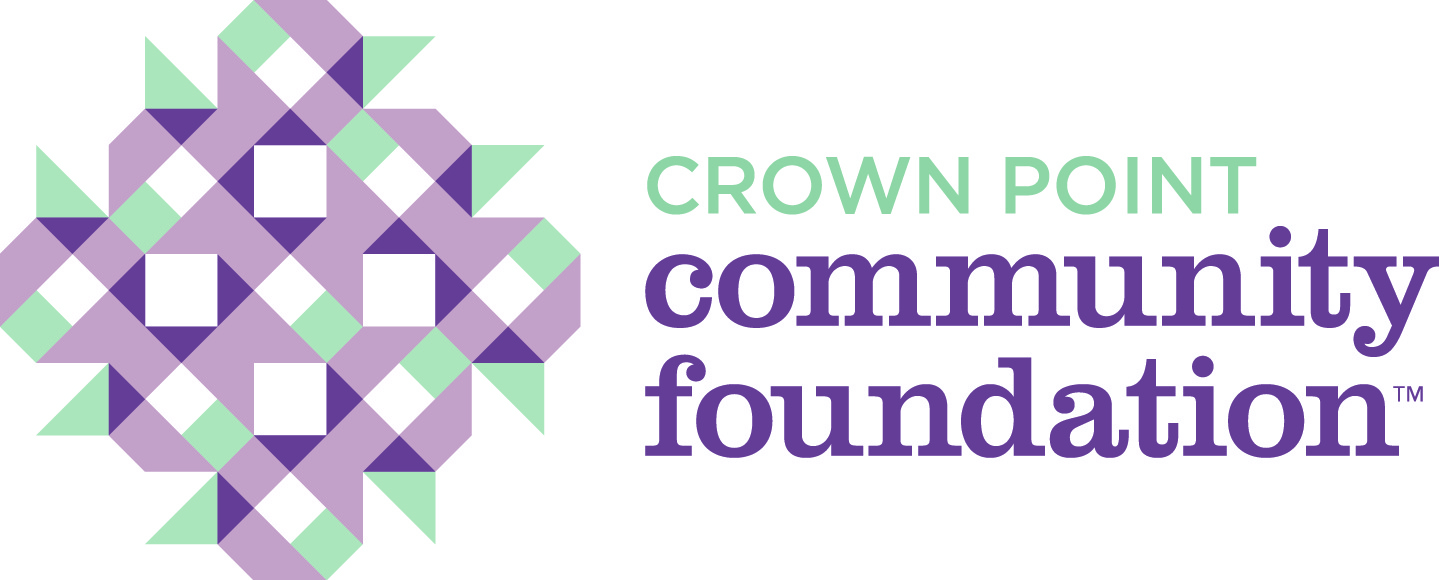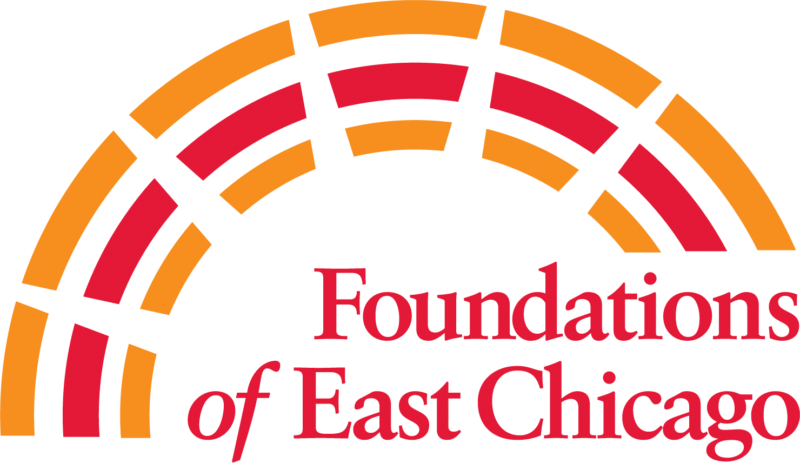 ---
LIBRARY CLOSURE UPDATES:
The Crown Point Community Library building remains closed to the public at this time. Library leadership is carefully considering and planning the necessary precautions to determine when we can reopen to the community. We will communicate further information, regarding our reopening, as soon as possible. Read more information about our reopening safety measures here: https://crownpointlibrary.org/2020/03/10/coronavirus-what-you-should-know/ and please continue to follow us on social media and online for up-to-date information.
---

NEW SERVICE: NO CONTACT CURBSIDE PICK-UP!
Beginning Wednesday, May 20 CPCL will offer no-contact curbside pickup for library materials. The service will be available:
Crown Point location: Monday-Friday from 10 a.m. – 6 p.m.
Winfield location: Tuesday and Thursday: 10 a.m. – 6 p.m.
To request library materials for curbside pickup:
Place a hold via the library's online catalog or call the Library location by phone. When your items are available for pick-up, you will receive a notification, by text or email, or if you have opted out of notifications, the Library will call you when your items are available for pick up. (Watch a video on how to place a hold online  https://www.youtube.com/watch?v=jfi2qjBdbqQ)
Only after you have received a notification, from the Library, should you arrive for curbside pick-up.
Pull into a designated curbside pick-up spot, call the Library and notify the staff member of your parking spot number. Remain inside your vehicle.
Library staff will bring your bagged items out to you and place them on the curbside pick-up sign.
Library staff are following strict sanitation, hand-washing procedures, and wear masks/face shields while delivering your materials.
Library materials can only be returned to our book drops.
All items are quarantined for three days before they are checked in, so you may still see items listed on your account after you return them.
Any fines accrued during the quarantine period are waived when they are checked in.
Please note that in severe weather, curbside pick-up service may be suspended temporarily. Curbside pick-up is a new procedure, please be patient as we work through the logistics of this new library service.
**We ask our patrons to help us in our efforts to curb the spread of COVID-19 when using our curbside service. Please do not use this service if you are showing symptoms, have had a fever in the last 24 hours, or otherwise think you may have or need to be tested for COVID-19.**
---

Please visit our digital library page for quick access to our online resources.
---
NEW SERVICE: OUTDOOR WiFi ACCESS
The Library is offering free WiFi access in the parking lot at both locations.
At Crown Point, the WiFi access is in the municipal parking lot located between the CP Library and City Hall. Connect to "CPCL Outdoor." No password required.
At Winfield, connect to "CPCL Outdoor 2." No password required.
---
NEW SERVICE: VIRTUAL PROGRAMMING
Subscribe to our channel and watch our virtual storytime, STEAM activities, and more!