Library Card Sign Up Month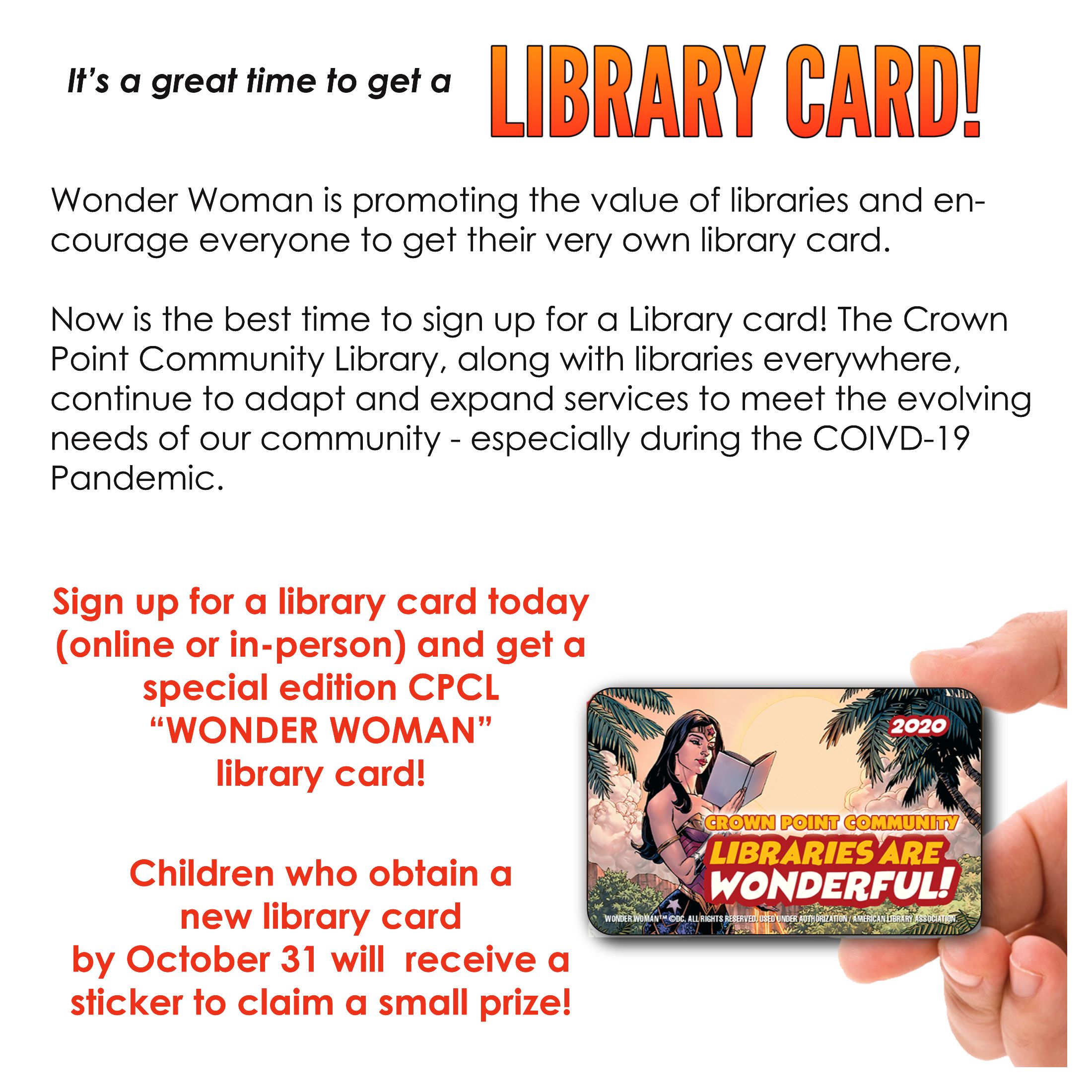 HOW CAN I GET A LIBRARY CARD?
Residents of Center or Winfield Townships are eligible for library cards at no charge.
Visit the Crown Point or Winfield Branch:

Adults need to provide proof of address. Identification must include the applicant's name and address.
Patrons 17 years or younger are required to have a parent's signature on a library card application.
Non-residents from other area libraries must have a valid library card from their home library and provide identification.

Apply online
ALREADY HAVE A LIBRARY CARD?
Bring your current library card with you the next time you visit the Library and exchange it for the new special edition design.
DID YOU APPLY FOR A LIBRARY CARD ONLINE?
If you applied for a library card online, you will need to visit the Library to convert your virtual card to a physical card and request a special edition design.
---
The Crown Point Community Library card is good at all Indiana libraries that participate in reciprocal borrowing.
This includes all libraries in Northwest Indiana.
These libraries will require that you are in good standing with our library and will issue you a special library card for their library.