Your Digital Library – Always Open!
---
Need a library card? Complete details here.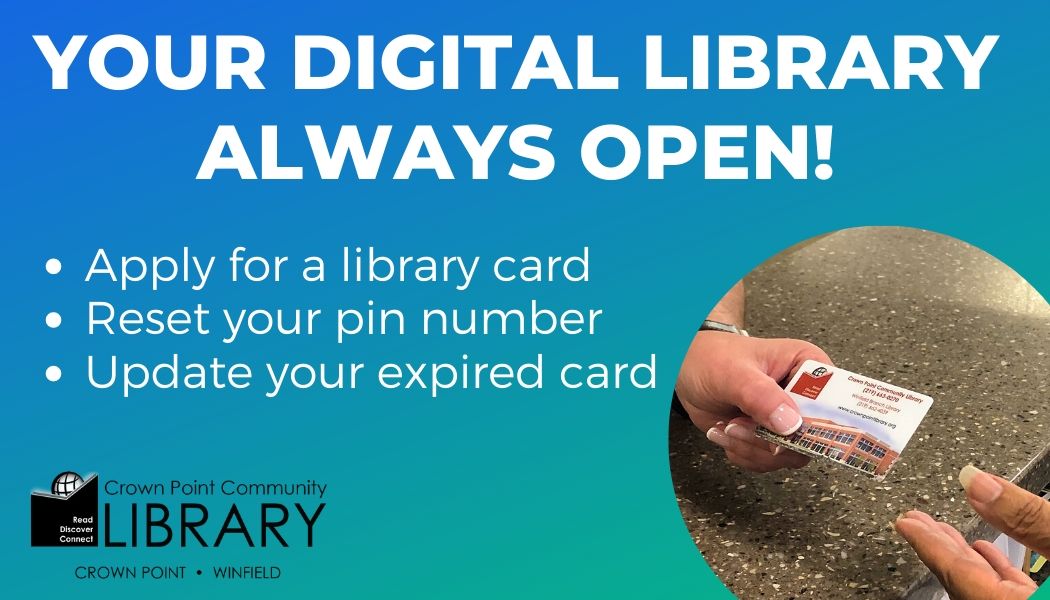 ---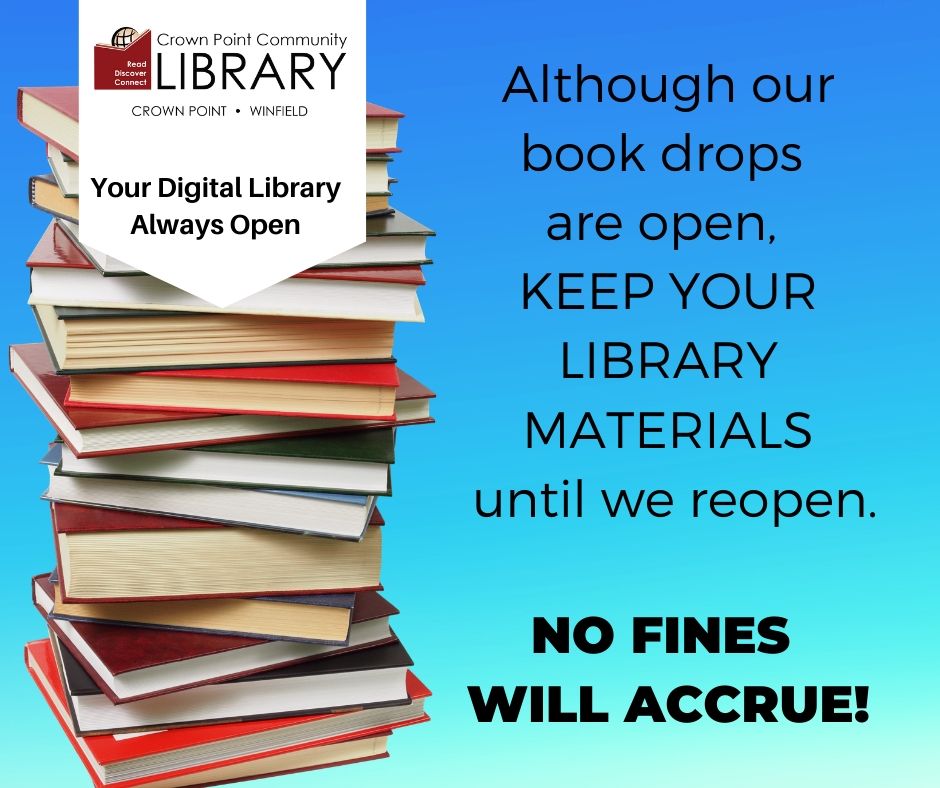 The Library can't wait to re-open and see all the friendly faces of our community that we miss! Until then, feel free to keep your library materials. Yes, our book drops are open but it isn't necessary to return your materials at this time. Fines will not accrue, please disregard automatic renewal notifications you may receive via email. If you already returned your materials please know they have not been checked-in to our system. As a result, your account may show your items are still checked out, but rest assured fines will not accrue.
---
The Library is still very much available to the public with digital collections and resources more accessible than ever.
You can access ebooks, audiobooks, learning opportunities, and much more––all free with your library card!
Click on the image below to download the flyer that includes direct links to our digital resources.