"Sweet Reads" Winter Reading Event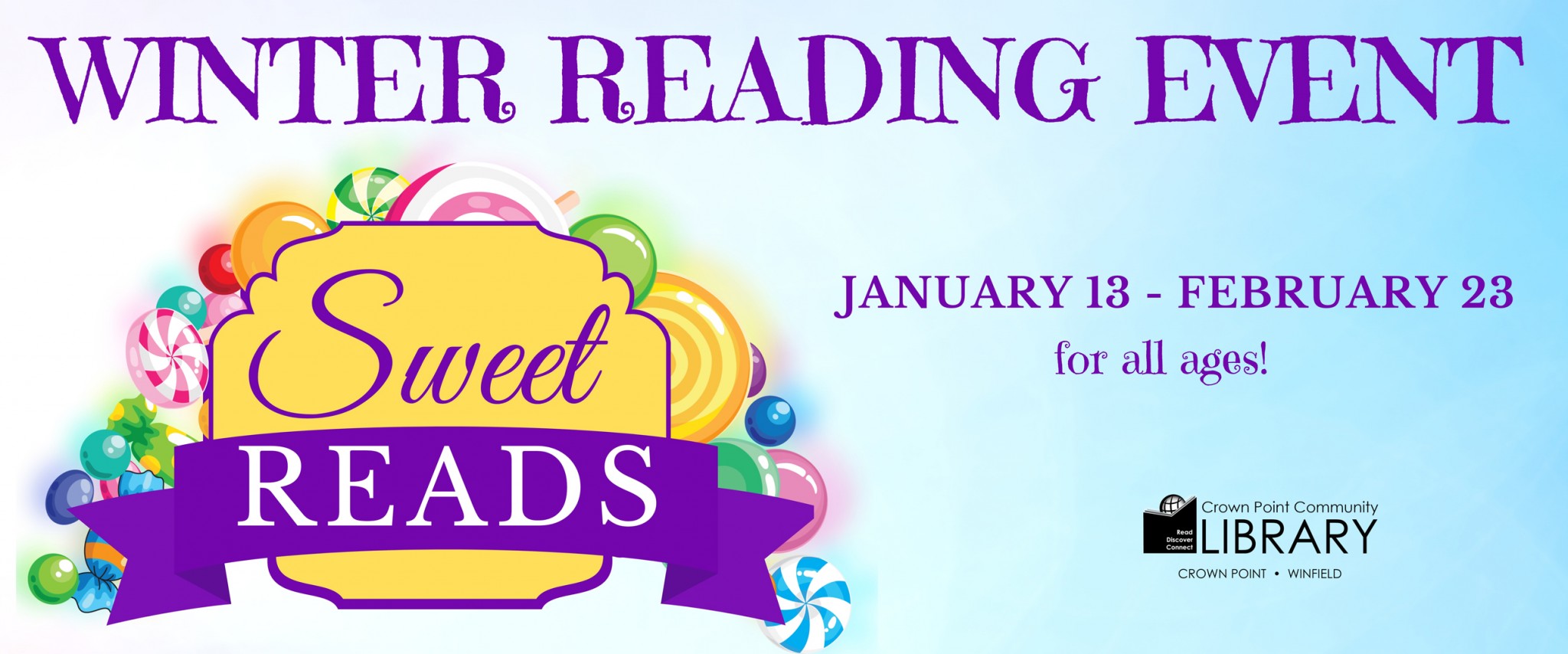 Cozy up with a "sweet read" this winter and participate in the Crown Point Community Library's Winter Reading Event. This year's program theme is Sweet Reads! The program is for all ages and begins January 13 and runs through February 23. Here is how it works:
At the Crown Point location, adults will sign up on the first floor in the New Release book section, and children and teens will sign up in the Children's Library on the second floor.  At the Winfield Branch, all ages can sign up at the Circulation Desk.
Adult Winter Reading: 
Register at the Crown Point or Winfield Branch Library
Pick up one, or more, reading logs to record the books of your choice you read this winter during the months of January and February
Turn in completed log sheet at the library for weekly drawings
At the Crown Point Library, enter your completed logs in the New Release Book Display area, and at the Winfield Branch enter your completed logs at the Circulation Desk.
Drawings will occur on each Monday from January 20 – February 24.
Children & Teens: 
Sign up in the Children's Library or Winfield Branch Circulation Desk.
Receive a BINGO card. Try to finish a row down, across or diagonally for a BINGO. Check-in once a week for a prize.
Complete the card to enter the grand prize drawing!
 Grand Prize: Amazon Fire Tablet
(For kids Amazon Fire HD 8 kids edition  |  For teens & adults: Amazon Fire 7)
Download the library newsletter to find out about all the activities planned in January! Free movies and events for all ages!