Summer Reading Finale!
Wednesday, July 31st is the last day of Summer Reading check-in, for all ages!
Don't forget to pick up your free Railcats Baseball game tickets for the whole family! Summer reading at the ballpark takes place on Wednesday, July 31 or Thursday, August 1st!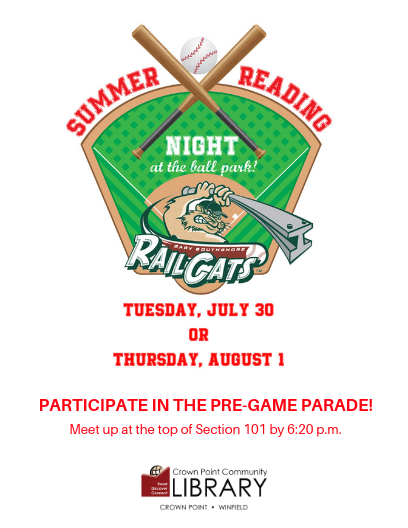 The library always ends the summer reading program with a fantastic finale event. This year the Challenger Center will present a science show on the "Magic of Dry Ice" on Wednesday, July 31 at 2 p.m. at the Winfield Branch. On Thursday, August 1, magician, Daniel Lusk, will present "Blast Off to Magic" at the Crown Point Library. Both events are free and require registration.