On your Mark, Get Set, Hoosier Sports
Summer Reading and the Indiana Room @ Crown Point Community Library
When you think of sports, do you think of famous athletes? Or sports teams? Or sports venues? Do you think of Indiana?
Indiana has greatly contributed to the sports landscape with Hoosier athletes, teams, and venues.
In basketball, Indiana is synonymous with the who, what and where of that sport.  Larry Bird, Oscar Robertson, Steve Alford, John Wooden, and Bob Knight are just a few of the names that come to mind when one mentions basketball.  James Naismith may have created the game in Massachusetts, but Hoosiers made basketball their own and grew the game into what we love to watch and play today.  Even if you weren't alive at the time, Indiana folklore is alive with 1954's high school championship game when Milan High School beat powerhouse Muncie Central at Butler University's landmark Hinkle Fieldhouse, then known as Butler Fieldhouse.  Professionally, Indianapolis hosts the National Basketball League Pacers and the Women's NBA Fever.  New Castle is the home to the Indiana Basketball Hall of Fame, which celebrates all levels of basketball.
Nothing screams football tradition more than the Notre Dame Fightin' Irish.  People all over the country pledge their undying loyalty to the men who play every Saturday in South Bend.  Knute Rockne, Joe Montana, and "Rudy" Daniel Ruettinger are names associated with Notre Dame football.  The Colts have been playing in Indianapolis since 1984 and quarterback Peyton Manning has made the city his home as Hoosiers have adopted him as one of their own, too. The College Football Hall of Fame is in South Bend, Indiana, too.

It may not be the first thing you think of when you think of Indiana, but Hoosiers love their competitive swimming.  Mark Spitz swam for Indiana University.  12,000 young athletes compete on over 110 swim teams throughout the state, making it one of the largest USA Swimming organizations in the country.   "The Nat" in Indianapolis has been holding Olympic Trials for Diving and Swimming since 1984, two years after the venue opened.  It did so most famously in 2000, when Michael Phelps (arguably the most famous swimmer in the world) first qualified for the Olympic Games in Sydney.  He has said "It's always been a great pool for me to swim in."
The Indianapolis Speedway has annually hosted the Indy 500 automobile race since 1911.  2016 is the 100th running of the famed race that draws international attention from both racers and fans.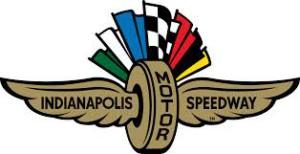 Our collegiate teams have passionate fans that follow them everywhere to show their pride.  In return, our beloved Hoosiers, Boilermakers, Cardinals, and Bulldogs provide us with exciting players, competition, and championships.  Indiana University and Purdue University football teams meet each year to compete for the Old Oaken Bucket Trophy.  The National Collegiate Athletic Association (NCAA) has its headquarters in Indianapolis since 2000 as well as the NCAA Hall of Champions.
High school sports are more popular than ever in Indiana, even in our hometown.  Crown Point comes out on Friday nights to watch our Bulldogs on the gridiron, as well as throughout the year to support the 20 IHSSA (Indiana High School Athletics Association) associated sports.  CPHS has won 6 state championships: Girls Basketball 1984 and 1985, Boys Soccer 2011 and 2013, Boys Tennis 1971, and Wrestling 2009.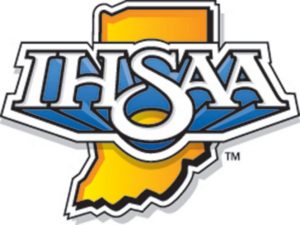 Celebrate sports and recreation by exploring the many state and local parks, trails, and beaches of this state.  The National Park System is 100 years old this year.
Take a moment to exercise not only your body, but your mind, with all the sports and sports related activities Indiana has to offer.