Library Mini Golf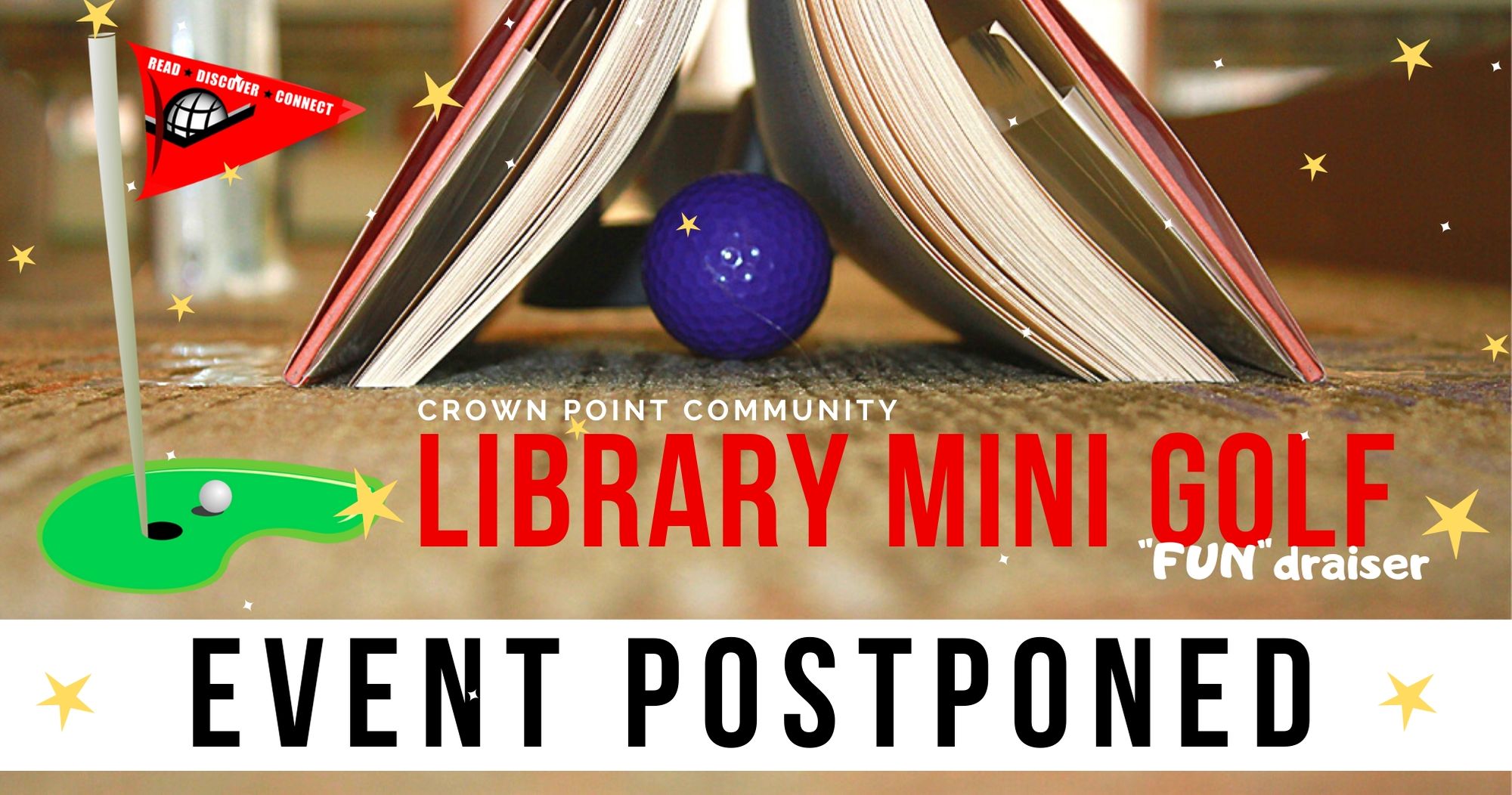 Dear Community and Library Mini Golf Supporters:
As many of you know, due to the COVID-19 health pandemic, community activities have been prohibited from taking place during this time to practice social distancing to prevent the virus from spreading.
The Library has postponed the Library Mini Golf scheduled on April 18, 2020 to the fall of 2020, or such a time that it is deemed safe for our community.
CPCL staff miss seeing and interacting with our patrons, and are so grateful that we can continue to serve the community digitally during this difficult time. We are eagerly awaiting the day we can reopen, see all our friendly faces again and have "A Hole Lot of Fun" golfing in the library!
With gratitude,
Crown Point Community Library
Library Mini Golf Committee
THANK YOU TO OUR LIBRARY MINI GOLF SPONSORS! Generous sponsorship and funds raised at the Library Mini Golf event allow the Library to offer exciting programming for the community. Please support the local businesses and organizations that support your Library!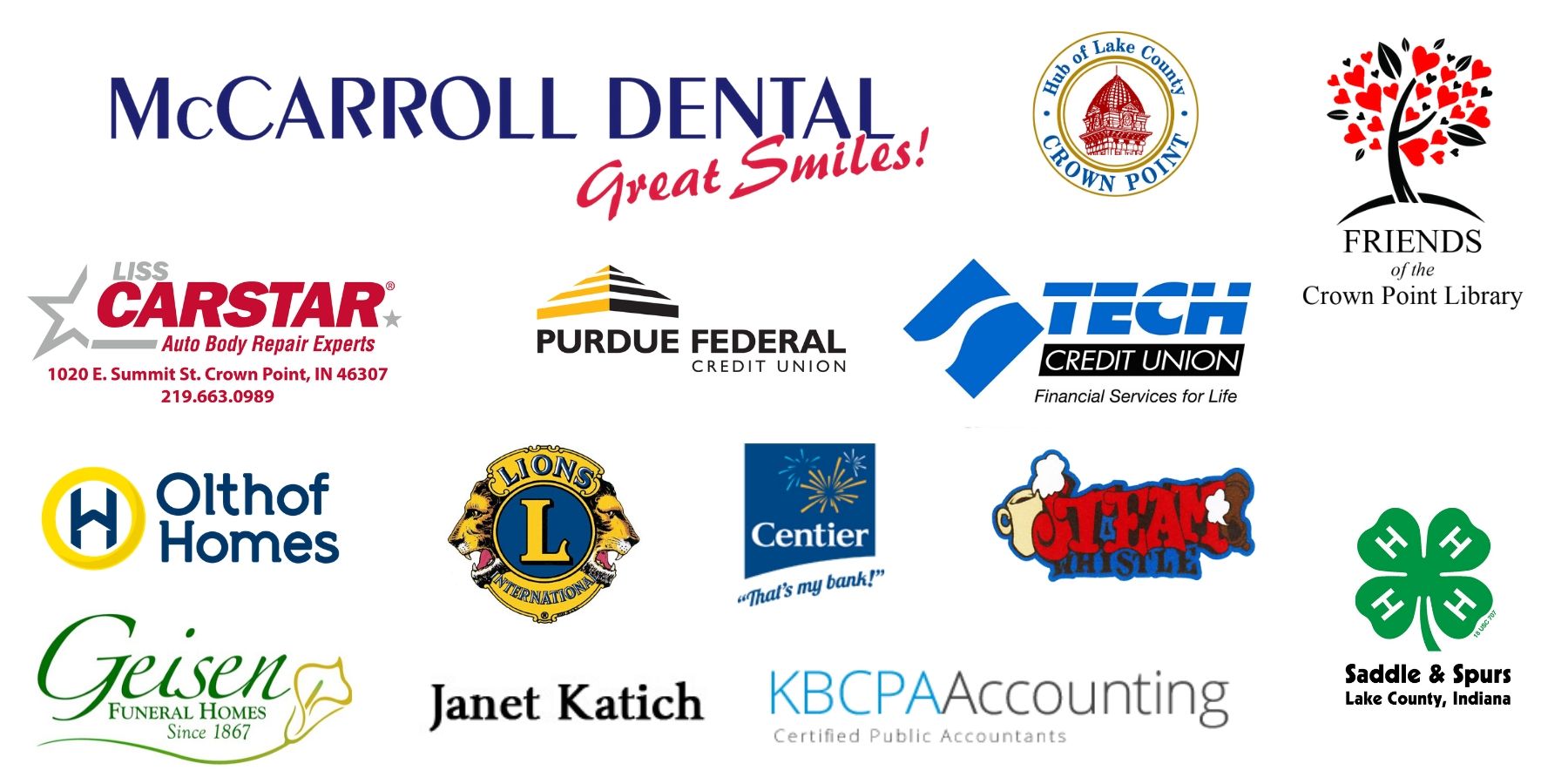 ---

The Crown Point Community Library is excited to announce the next Library Mini Golf Event, "A Hole Lot of Fun," on Saturday, April 18, 2020, from 10 a.m. – 3 p.m. 
The Library will transform into an 18-hole miniature golf course for the day. Players, of all ages, will enjoy putting through the library stacks, down the staircase and finishing at the 19th hole "Family Fun Zone," located in the meeting rooms, to enjoy free refreshments, and fun activities.
Tickets are $5 per person or $20 for a group of five. Tickets will go on sale on April 1st at the Crown Point Library.
Why miniature golf?
"A Hole Lot of Fun" is a dynamic event (held biennially) that raises funds utilized to finance two years of library programming for all ages. The event embraces the dual purpose of fundraising and providing an engaging way for community members to enjoy and explore the library space.
The event is strategically scheduled in April to coincide with two American Library Association's sponsored celebrations- National Library Week (April 19-25) and School Library Month. During the event, Crown Point schools compete in a hole-decorating contest. Golfers vote for the best hole and three winnings schools receive a cash prize to purchase books for their school library. Library Mini Golf is one of the most exciting opportunities to raise money to support library programming and brings awareness of how the Library plays an integral part in our community's success and quality of life for its residents.
Why collaborate with the Library? The Library provides a community center for information and discovery through innovative programming, diverse collections, and responsive services in a safe and comfortable environment. It is a gathering place for young and old to experience learning and creativity, a performance space for local talent, a meeting space for organizations, and a resource for entrepreneurs and those looking to return or enter the workforce. With more than 700 in-person visits each day, your sponsorship allows you a unique opportunity to promote your business or service to a large and diverse audience. In addition to providing financial support to the "A Hole Lot of Fun" mini-golf event, becoming a sponsor:
Enhances your company's reputation and standing in the community
Increases your positive name recognition, visibility and brand awareness
Improves customer loyalty
Demonstrates your support for literacy in your community!
---
For more information: