The Indiana Library Passport has officially launched!
Showcasing over 60 libraries and branches to be explored across the state, Indiana Library Passport is a free, mobile passport program that allows users to check in at destination libraries and enter to win a prize. Users should visit https://passport.library.in.gov/ to sign up for the program, providing a name, email address, and mobile phone number.
Prizes are awarded on a quarterly basis and may include historical tour tickets, architecture books, and gift cards from local and national merchants.
The Indiana Library Passport is brought to you by the Indiana State Library and Bandwango, a technology company in the travel sphere, and sponsored by the Indiana State Library Foundation.
The Crown Point Community Library (both locations) is one of many libraries in the area participating in this statewide program.
For instructions on how to sign up click the passport seal below!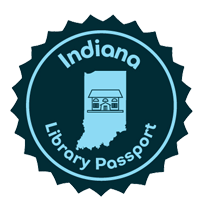 No comments