September – Library Card Sign Up Month!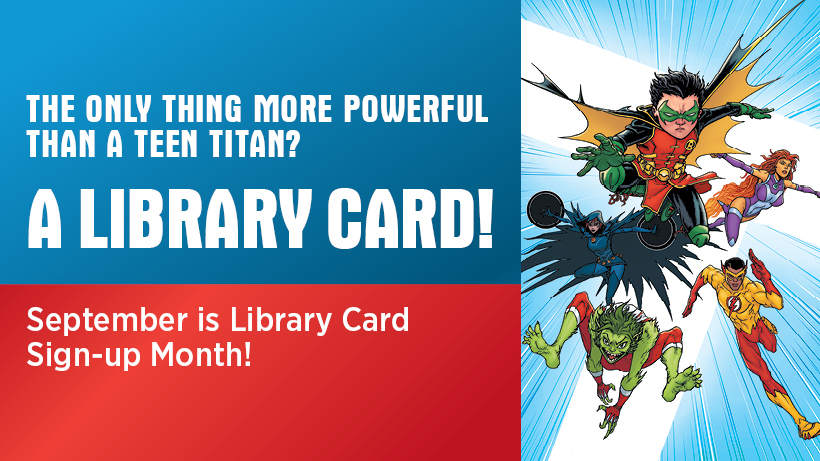 Everyone loves superheroes, not just because they do great things, but also because they inspire us to be our best selves. And there's no better place to discover and develop your superpowers than at the library.
In honor of 2017 Library Card Sign-up Month Honorary Chairs, CS's Teen Titans, we're asking everyone to share their library superpower.
What special talents, skills, and interests have you developed thank to the library? Share your story with us on our Facebook page and include #cpcl