Library Mini Golf
We are excited to announce the next Library Mini Golf Event,
"A Hole Lot of Fun," will be held on Saturday, April 14, 2018
from 10 – 3 p.m.
The library will be transformed into an 18-hole miniature golf course for the day. The course will be set up throughout the first and second floors of the library, ending in the  "Family Fun Zone"  that will feature free refreshments and fun activities. Players of all ages will have "A Hole Lot of Fun" swinging their clubs through the library stacks!
All the proceeds from this fundraising go towards library programming for all ages!
 Tickets will go on sale April 2 at the Crown Point Library!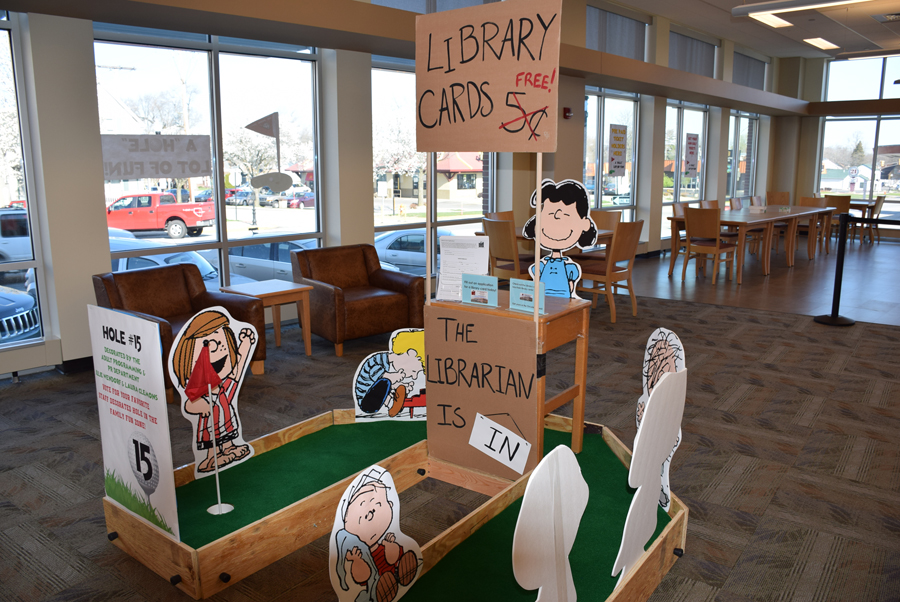 How much are tickets? $5.00 per player or $20 for a group of 5.
What forms of payment do you accept? 
Cash, check and credit cards. Checks should be made out to the Crown Point Library.
What is included in the mini golf ticket? One round of golf (putters, balls, scorecards will be provided to players) and admittance to the Family Fun Zone.
What is the Family Fun Zone? At no additional cost, golfers can enjoy light refreshments along with fun activities!
There is nowhere to park around the library? Molly the Trolley will provide FREE transportation from the Wheeler Middle School parking lot to the library throughout the event!
What other ways can I support the Library Mini Golf event?
Aside from coming out to play and have fun at the event, there are a few other options to support this fundraising event: become a sponsor or donate an item to raffle.
Sponsor a hole, tee or green: Sponsoring a hole is a great advertising opportunity for your business or organization. Sponsorship forms are available online, at the Circulation Desk or call Laura at 306-4599, email: lclemons@crownpointlibrary.org.
Donate items for the basket raffles: The library will welcome any donations from individuals and businesses to help raise additional funds for the event. At past events, the raffles were very popular. For more information contact Laura at 306-4599, email: lclemons@crownpointlibrary.org.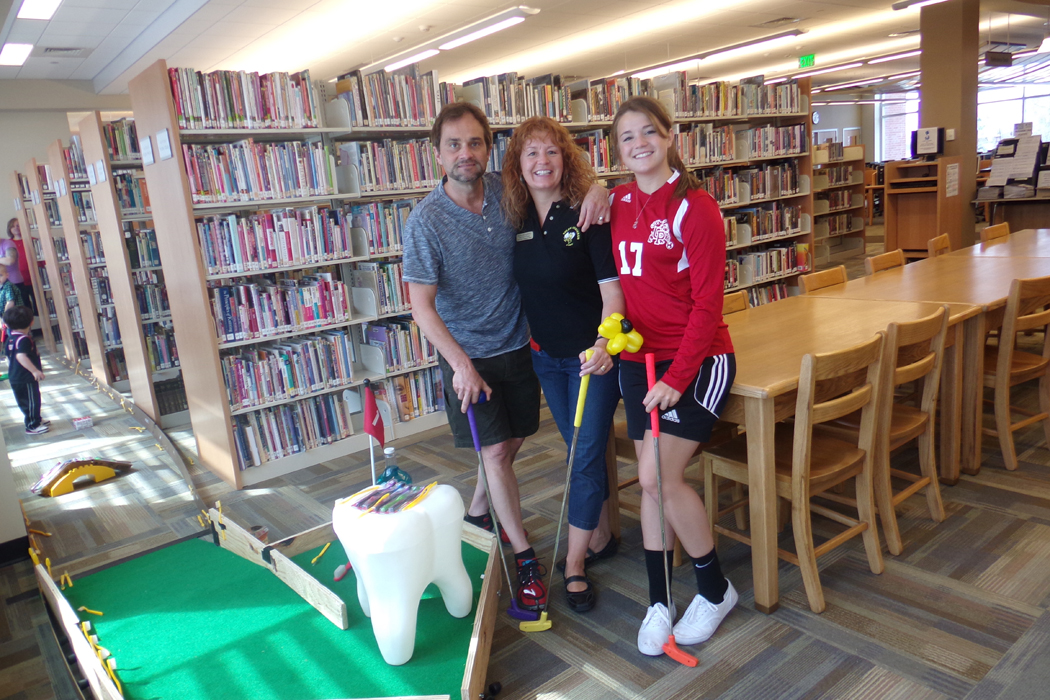 Still, have questions? We would love to hear from you, call (219) 306-4599.